Booking
Dan Wolff & The Muddy Crows
Hailing from Washington DC, Dan Wolff & The Muddy Crows are an award-winning Modern Americana Rock band. Specializing in original compositions, they also maintain an extensive repertoire of crowd-pleasing multi-genre covers. After building their following in the DMV area, they released their self-titled album and were voted DC's "Best Original Local Band" by the Washington City Paper. After performing on DC's Fox-5 morning show; TMC dramatically expanded their international fan base by completing a month-long European tour. The Muddy Crows are currently focusing on recording original material and sharing new music across the Mid-Alantic and East cost regions.
Download Stage Plot
---
Members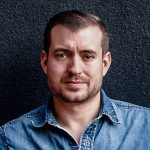 Dan Wolff (Vocals/Guitar)
Dan Wolff became a musician during his college years. Learning guitar in his dorm room, he quickly began performing as a solo artist in coffeehouses and live music events in Ithaca, NY. After moving to Washington DC in 2009, Wolff began working in a recording studio to produce an album of his own original music, Old Fashioned Love, released in 2011. While collaborating with local musicians in order to complete the project, Wolff posted a few Craigslist ads which led to his meeting Steve Mead and Eric Grabow.  The latter were looking for a new project and thus the trio began the forming the band that would ultimately be known as The Muddy Crows. After solidifying the rest of the lineup, the group released a self-titled debut album in 2014 and began performing extensively throughout the Mid-Atlantic region. Wolff released an additional collection of material in January 2018 and is currently working with the band to release new original music in 2019.
Eric Grabow (Bass)
Growing up around Milwaukee, which birthed musical greats such as Les Paul, Steve Miller, Liberace and the Violent Femmes, it's no wonder music runs in the blood of Eric Grabow. After saving up a couple hundred bucks from washing dishes at the local Irish steak house, Eric bought his first bass at the age of 15. He would lie on the floor and play until he fell asleep, dreaming of the stages he would play and the masses he would entertain. After a couple of years of honing his craft and getting a college education, Eric started playing with a number of groups in the Milwaukee area. In 2007, Eric moved to the DC area in hopes of finding greater musical opportunities and a warmer climate in which to live. Soon after moving, he started laying down the bottom end for a band that would soon be known as The List, where he met Steve Mead. As the various members of The List went their separate ways, Eric and Steve joined with Dan Wolff to help create what is now The Muddy Crows.
Steve Mead (Keyboard/Vocals)
Steve is a West coast native that migrated to the DC area in 2003. Primarily playing keyboard, Steve has performed with multiple groups up and down the East coast. In 2009, Steve met Eric Grabow when he joined band called The List. After a year of performing and recording an album, Steve decided it was time for a change and joined a local songwriter named Dan Wolff. Joined later by Eric Grabow, the three began the work to create the band now known as The Muddy Crows.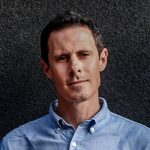 Dan Perriello (Drums/Vocals)
Dan Perriello began air-drumming to songs with chopsticks at age 11. After waiting two agonizing years to get a drum set he promptly joined his first band, then played his first gig and got his first kiss on the same night. As a member of several DC-area bands, he has performed at countless venues and events in the DC area, including the 9:30 Club and HFStival. Dan's favorite drummer is Art Blakey, and he loves Alfred Hitchcock and James Bond movies. He drinks scotch, neat, and bourbon with a couple of cubes.
Highlights
2018 – Jiffy Lube Live–VIP Stage (Bristow, VA)
2017 – Lantern Festival (Philadelphia, PA)
2017 – Jiffy Lube Live–VIP Stage (Bristow, VA)
2017 – Rockville Hometown Holidays (Rockville, MD)
2017 – Washington City Paper's Best Local Original Band
2016 – Live Nation's Charity Benefit
2016 – The Fillmore (Silver Spring, MD)
2016 – Jiffy Lube Live–VIP Stage (Bristow, VA)
2016 – 24rd Annual Safeway BBQ (Washington, DC)
2016 – Celebrate Fairfax (Fairfax, VA)
2016 – Shenandoah Apple Blossom Festival (Winchester, VA)
2016 – Good Morning DC – WTTG-TV Fox5 (Washington, DC)
2016 – Washington City Paper's Runner-Up Best Local Original Band
2016 – European Tour – 22 shows across 17 cities and multiple countries
2016 – Ranked #8 on ReverbNation Americana Charts
2015 – Taste of DC (Washington, DC)
2015 – Jiffy Lube Live–VIP Stage (Bristow, VA)
2015 – Rockville Hometown Holidays (Rockville, MD)
2015 – Celebrate Fairfax (Fairfax, VA)
2015 – Shenandoah Apple Blossom Festival (Winchester, VA)
2015 – Washington City Paper's Best Local Original Band
2015 – Gettysburg Rocks (Gettysburg, PA)
2015 – Clarendon Day (Clarendon, VA)
2015 – 23rd Annual Safeway BBQ (Washington, DC)
2015 – Ned Devine's (Herndon, VA)
2014 – Taste of DC (Washington, DC)
2014 – Herndon Fest (Washington, DC)
---
Features & Reviews